PAPER WEIGHT CONVERSION CALCULATOR
LBS to GSM – U.S. to International Paper Weight Conversion – Equivalent Weights & Conversions
At Solo Printing, we are happy to provide full-service commercial printing services spanning the United States and some areas of the Caribbean. For our clients who operate in grams, we want to make it as easy as possible for you to quantify the paperweight of your print project.
Grams to Pounds & Pounds to Grams Calculator
Use the paper weight conversion calculator below as a convenient tool to make paperweight conversions for lbs to gsm and gsm to lbs.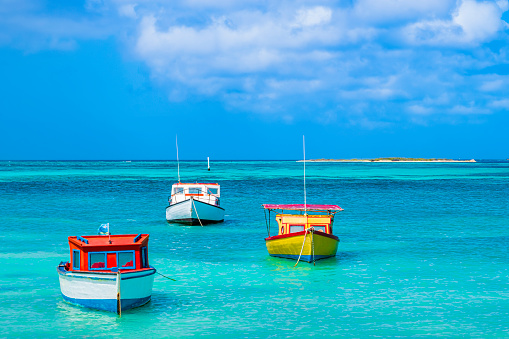 Alternatively, use this chart as a convenient tool to make conversions based on the most common paper weight conversions for lbs to gsm. Below are the paper weights Solo Printing provides in both Standard American Weight and Metric Weight.
STANDARD BASIS WEIGHT (lbs)                        GRAMS/SQUARE METER (gsm)     
1)            20lb Bond/ 50lb Offset                                75 gsm
2)            24lb Bond/ 60lb Offset                               90 gsm
3)            28lb Bond/ 70lb Offset                               105 gsm
4)            32lb Bond/ 80lb Offset                               120 gsm
5)            50lb Book/Text/Offset                                75 gsm
6)            60lb Book/Text/Offset                                90 gsm
7)            70lb Book/Text/Offset                                 105 gsm
8)            80lb Book/Text/Offset                                120 gsm
9)            100lb Book/Text/Offset                              150 gsm
10)          65lb Cover                                                   175 gsm
11)          80lb Cover                                                    215 gsm
12)          100lb Cover                                                  270 gsm
13)          130 lb Cover                                                 350 gsm
LBS to GSM Formula:
1lb. of Text paper = 1.48 gsm. Multiply each pound of text paper by 1.48.
1 lb. of Cover paper = 2.708 gsm. Multiply each pound of cover paper by 2.708.
Example:
80lb. text = 118.4 gsm
80lb. cover = 216.64 gsm
"The Solo Team did an excellent job getting us started [with SP Direct]. It's new to all of us and we heavily rely on Solo...Just looking at some of the results – it's phenomenal. And, the dashboard is amazing and so helpful. I'm able to visibly show the efforts and results of currently running campaigns to my boss and my internal team as well as our agency... I was going back in [to the dashboard] and tracking the mailing because that was something I've never had access to before. When I see the peak in the mail deliveries, I see a peak in my numbers."
"We gathered 'round to inspect the precision of the print and finish (LOVE the emboss) and then had to crack down and get busy boxing them up and shipping them out. Without a doubt, Solo is the right partner for this kind of project, where our quality HAS to be reflected in the catalogs we distribute to our customers. Above all, we thank you and Deena for your personal attention to detail and follow-up throughout. We always knew that our job was a priority. Even when severe storms shut down half the country, you kept us moving. We couldn't be more pleased with the end result, and for your personal service throughout."
"Your team did such a wonderful job for us on our "Program Highlights." I know they went above and beyond to deliver by our due date and within our budget. Please extend to them our heartfelt thanks – especially since it was over the holidays when they probably would have liked more time with their families. And thank you for shepherding the project along and keeping Erica and me so closely informed of progress during those last critical days."
"Hi, Rose. I know this was a big job with lots of moving parts – 250,000 copies addressed and mailed to dozens of zip codes PLUS boxed copies shipped to more than 50 addresses. Thank you so much for all that you did to make it a smooth process for us. I know it wasn't a walk in the park! You're a peach!"
"I would like to congratulate you on a great job. Our President Luis Sr. is very happy with the Anniversary Card. Thank you and have a blessed day,"
"The Year in Review looks phenomenal—great job as always! Thank you for making us look good and for working within our tight deadlines. And that's why we wouldn't trust this job to anyone else but Solo."
"While operating in a segment and marketplace that are fraught with overcapacity and intense competition, Solo Printing has managed to make its slide of South Florida even hotter with a staple for business success."
"Just wanted to take a moment to let you know all assets were received. Many thanks for all your support. They [brochures and flyers] look great - very good quality and service."
"I find working with Solo to be an incredibly positive experience. They are very collaborative, do state-of-the-art printing and deliver on deadline. I publish in the Caribbean so it's imperative that my publications get printed and on the boats in time each month to be in market on schedule and they always hit the mark. I highly recommend Michele and the whole Solo Printing team in Miami!"
"I LOVE working with Solo for so many reasons! Their quality is impeccable! They always meet our scheduling needs and any special requests I may have. They are the printer I can count on when in a crunch! And best of all, their customer service is top notch! They are hands down one of the top printers I work with. The team goes above and beyond when my teams or I have questions. They will take the time to teach, give recommendations on projects, and offer options. They are timely in quote turnaround time, production timing, and responding to any email requests I may have. When it comes to their products, their quality is consistently exceptional. It's very clear they take pride in their work and value their partnerships. I could go on and on about Solo. So yes, I highly recommend them!"
Let us work on your next project!